COCOA HEALTH FOODS
All the products we make currently come from a single source which is from our own cocoa farm in Oworam-Asamankese in the Lower West Akim district of the Eastern Region of Ghana.
Premium

Nibs
Ohene Cocoa nibs are packed with an impressive array of nutrients. Made from thoroughly sun-dried cocoa beans which are then crushed into smaller 'nib'-sized pieces, there is no denaturing process and no added sugar! This natural method means that all the cocoa butter of the bean is retained, as well as the wealth of nutrients and health benefits (blood pressure control, blood sugar control and weight management). Our nibs are a healthy option for snacking or addition to breakfast cereals, smoothies, yoghurts or salads! Available in 100g, 250g, 500g, 1kg. Customized bulk purchases available.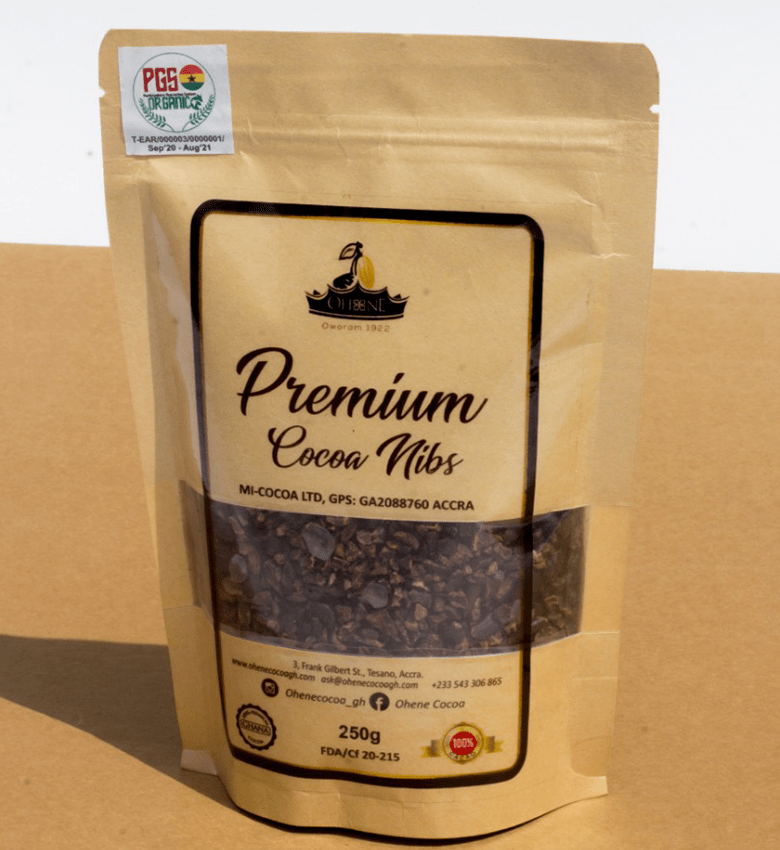 Cocoa Crunch

(Available in Cacao, Coconut, Peanut, Ginger flavours)
Available in 4 delectable flavours (raw cacao, peanut, coconut and ginger), our delicious cocoa crunch is made by lightly cooking our raw cocoa nibs in a skillet with fresh, locally sourced ingredients and minimal sugar for their distinctive rich texture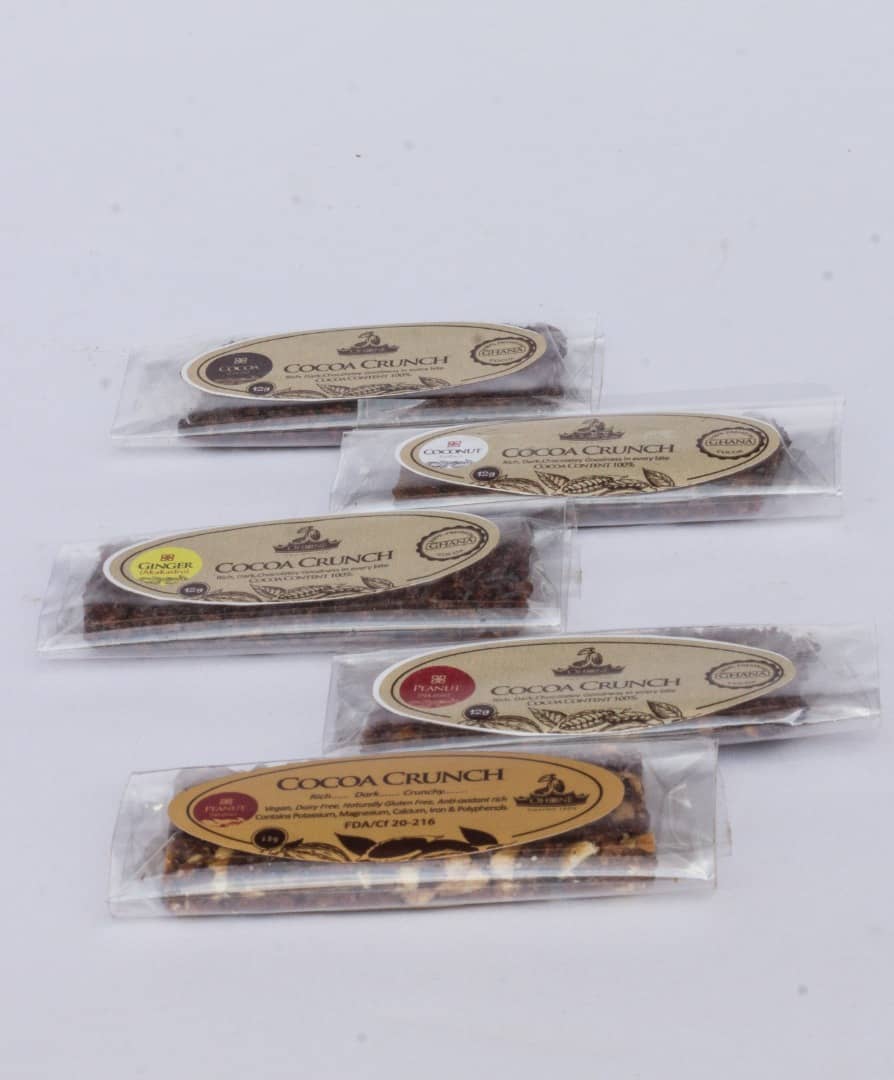 Single Origin Chocolate Bars & Bonbons
Luscious, silky and velvety, these Single Origin chocolates are made from premium cocoa beans grown on our farm in Oworam-Asamankese. Available in Milk (Asafo - Community) , White (Abusua - Family), Dark (Adehye - Royals) & Sugar Free (Kronti ne Akwamu - Unity & Collaboration) Flavours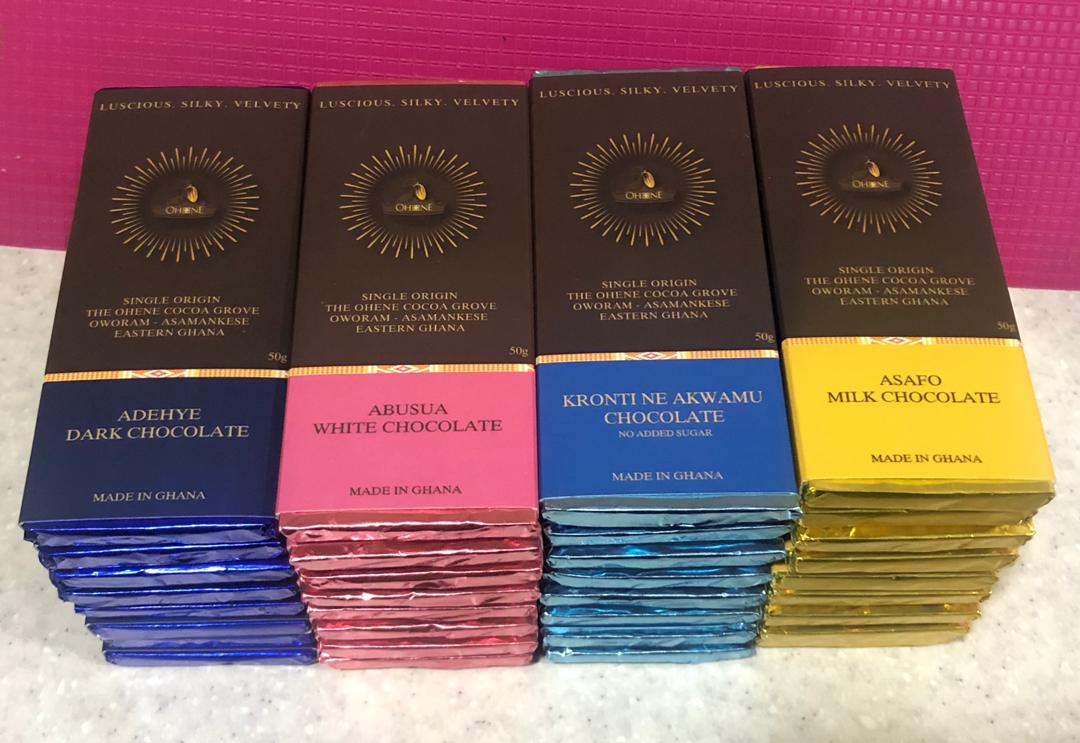 Cocoa

Husk Tea
Loose leaf tea from the dried cocoa bean husk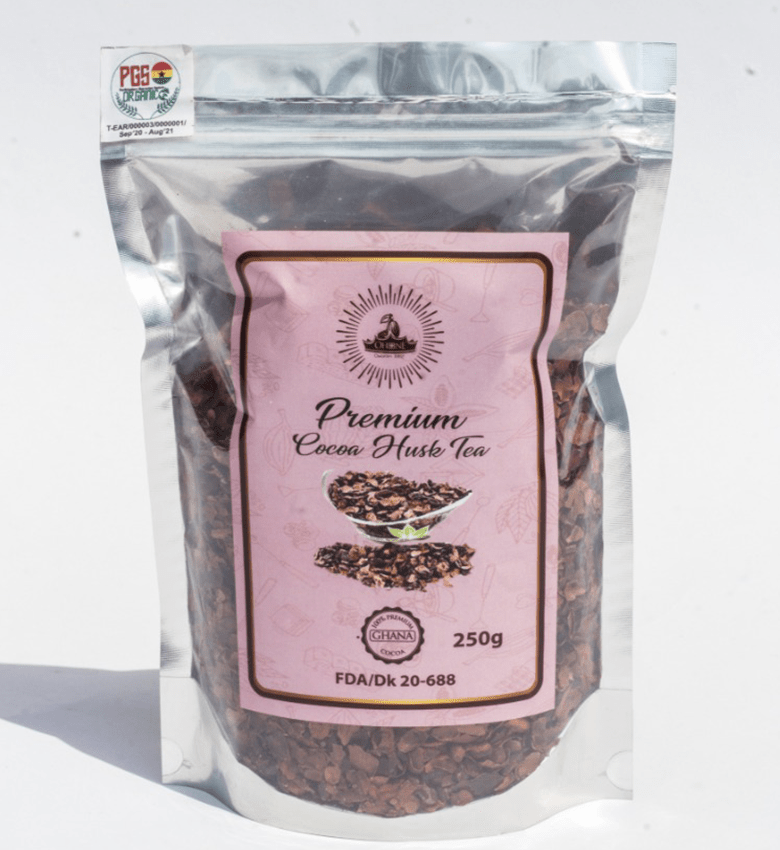 Edikanfo Red

Cocoa Wine
A semi-sweet dry cocoa wine from fermented cocoa beans flavoured with hibiscus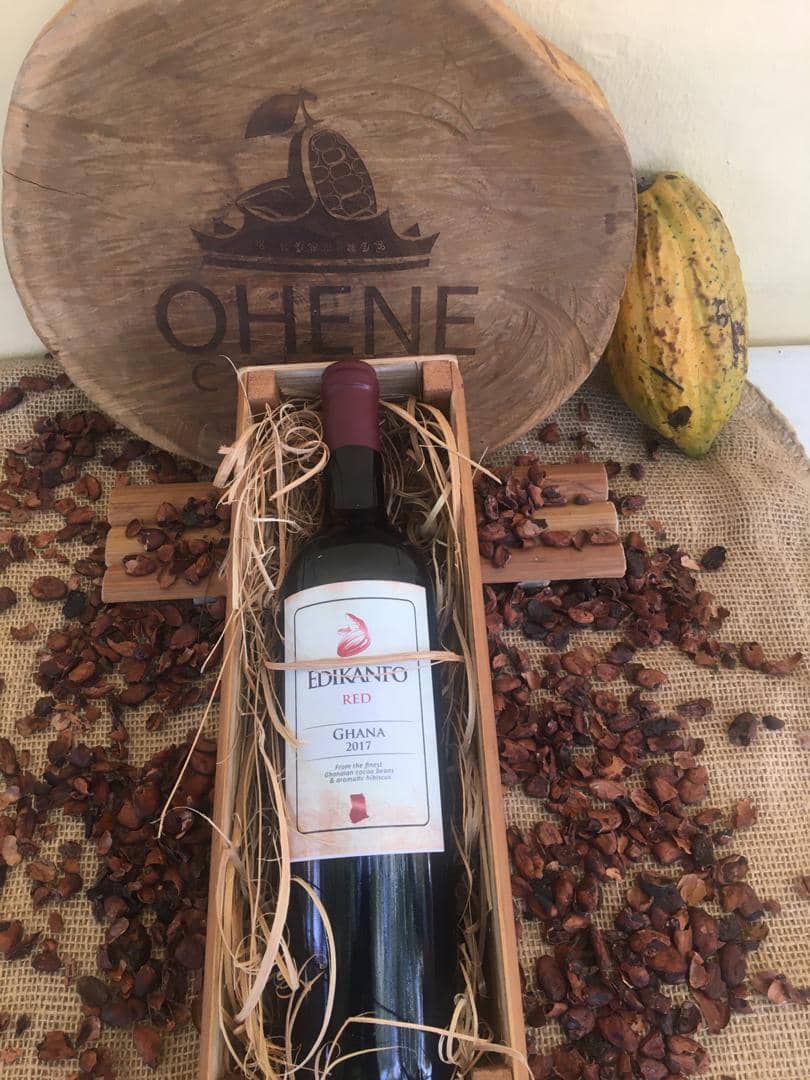 Edikanfo White

Cocoa Wine
A sweet dessert cocoa wine from the fermented cocoa beans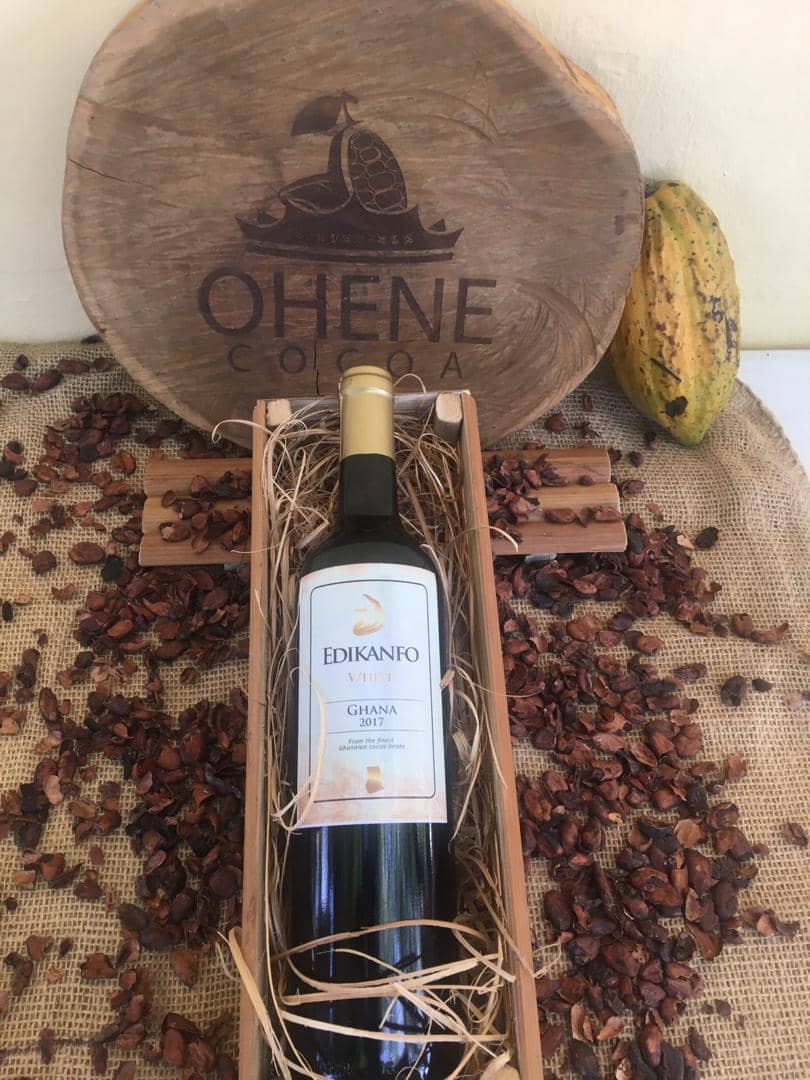 OHENE COCOA
INTERESTED IN

OUR PRODUCTS?